gel kleanser
Regular price

Sale price

$38.00
squeaky balanced clean
Looking to combat oil and achieve a thorough cleanse without harsh ingredients? Our gel kleanser is your answer.
This gentle, oil-free formula is free from harsh cleansing agents like sodium lauryl sulfate and alcohol, ensuring a clean and refreshed complexion.
Sodium C14-16 olefin sulfonate: derived from coconut oil, this ingredient effectively cleanses the skin by dissolving excess oil and impurities, leaving your skin feeling fresh and purified.
Comfrey root extract: known for its soothing and moisturizing properties, comfrey root extract helps calm and nourish the skin, promoting a healthy and balanced complexion.
Enjoy a deep clean that effectively removes excess oil and impurities while maintaining the skin's natural moisture balance. Say goodbye to greasy skin and hello to a fresh, revitalized complexion.
Share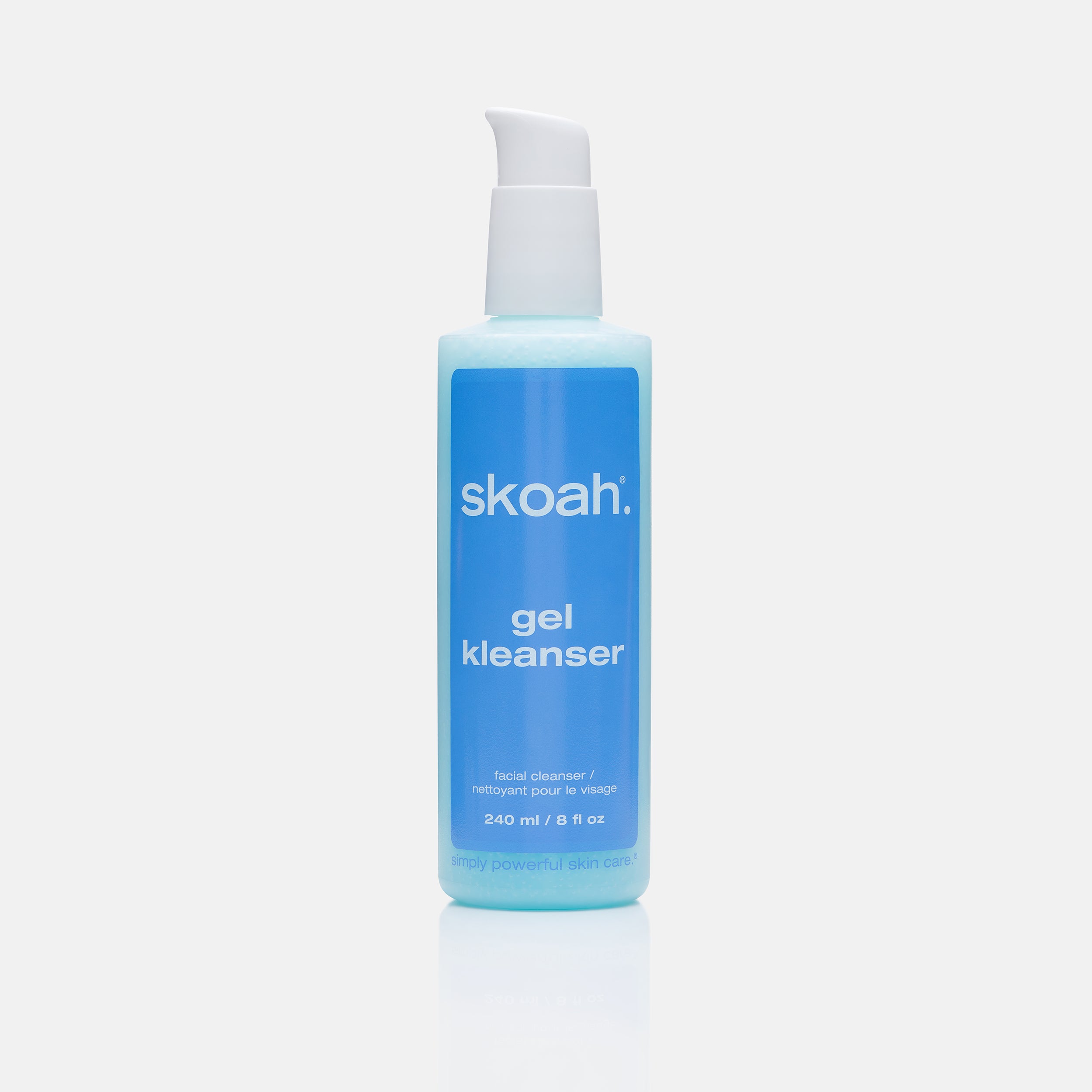 how to
Wet your face and massage a small amount onto damp skin using circular motions, and rinse thoroughly for a revitalizing cleanse.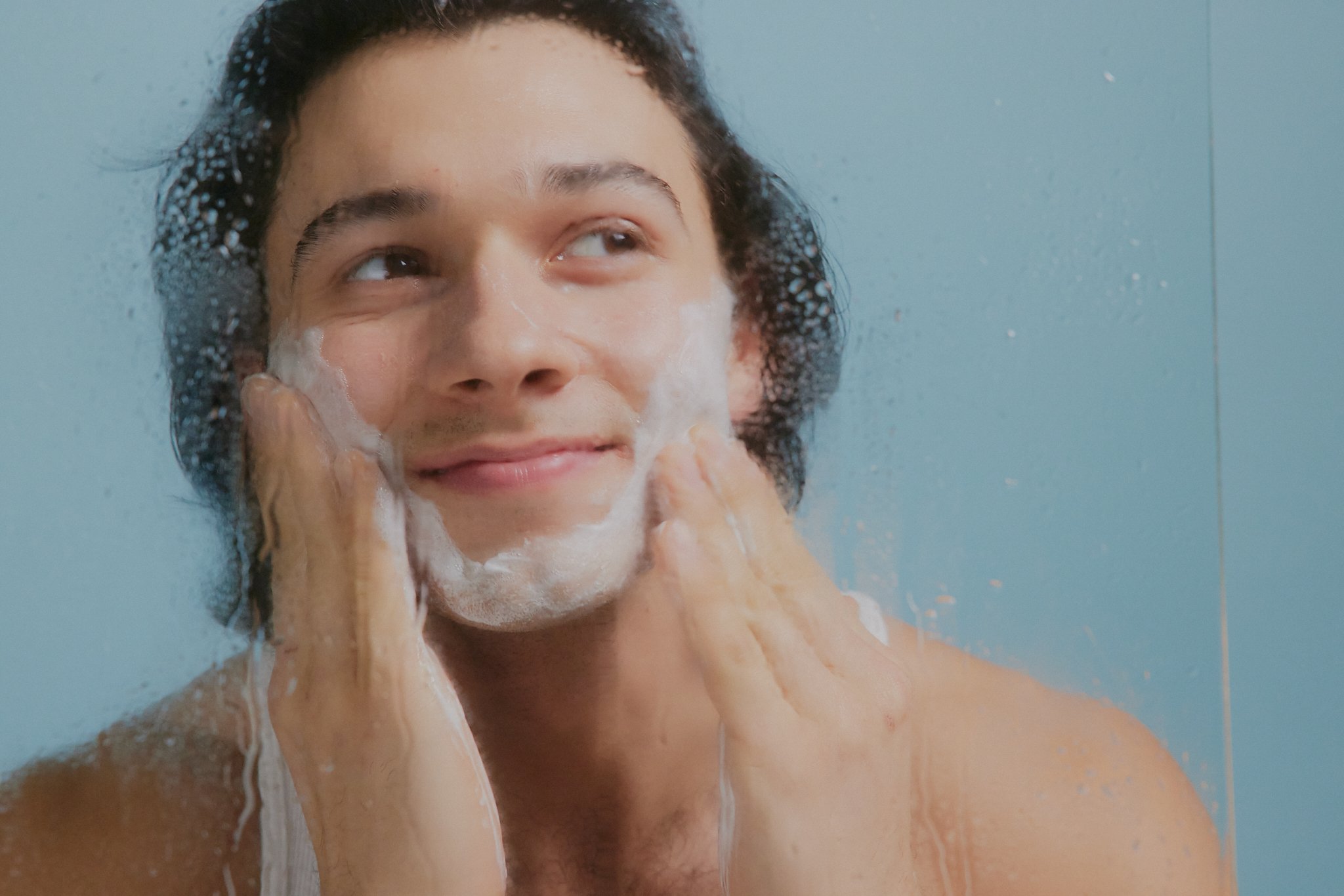 good for
benefits
gentle, oil-control, & soothing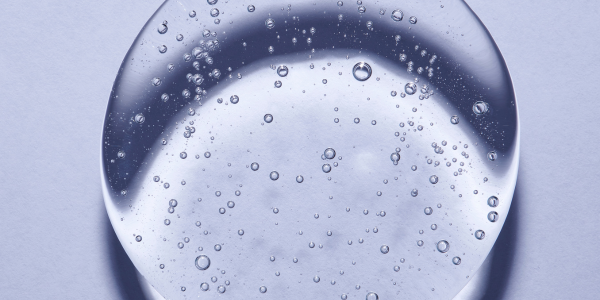 key ingredients
sodium C14-16 olefin sulfonate
This ingredient is a gentle yet effective surfactant that works wonders in removing dirt, oil, and impurities from your skin. It ensures a thorough cleanse without causing any irritation, leaving your skin feeling clean and refreshed. Unlike harsh cleansing agents, like sodium lauryl sulfate, sodium C14-16 olefin sulfonate is milder and won't strip your skin of its natural oils. It's especially beneficial for oily or acne-prone skin, helping to control excess sebum and maintain a balanced complexion.
comfrey root extract
Derived from the comfrey plant, is a popular ingredient in skincare products due to its nourishing and soothing properties. It contains allantoin, a compound known for its ability to promote cell regeneration and skin healing. Comfrey root extract helps to calm and moisturize the skin, making it beneficial for dry, sensitive, or irritated skin conditions. It also has anti-inflammatory properties that can reduce redness and swelling. Additionally, comfrey root extract is rich in vitamins and minerals that support overall skin health and contribute to a more balanced and revitalized complexion.
glycerin
Known for its excellent moisturizing properties. It is a humectant, which means it has the ability to attract and retain moisture from the environment and lock it into the skin. Glycerin helps to hydrate and nourish the skin, leaving it soft, smooth, and supple. It forms a protective barrier on the skin's surface, helping to prevent moisture loss and keeping the skin moisturized throughout the day. Additionally, glycerin has soothing and calming properties, making it suitable for sensitive or dry skin.
view all ingredients

aqua, sodium c14-16 olefin sulfonate, propylene glycol, cetearyl alcohol, polysorbate 60, hydroxyethylcellulose, polysorbate 80, arctostaphylos uva ursi leaf extract, arnica montana flower extract, echinacea purpurea extract, mimosa tenuiflora bark extract, calendula officinalis flower extract, tilia cordata flower extract, ginkgo biloba leaf extract, hedera helix extract, avena sativa kernel extract, hypericum perforatum extract, camellia oleifera leaf extract, allantoin, pvm/ma decadiene crosspolymer, triethanolamine, parfum/fragrance, diazolidinyl urea, iodopropynyl butylcarbamate, citric acid, sodium hydroxide, blue 1.

Note: Ingredients listed are based on the most current information available. Please refer to actual product packaging as formulations may change. If you have questions regarding a product or its ingredients, please contact us at feedback@skoah.com for more information.
works well with
finish with our retinol concentrate and face skotion lite to keep your oil at bay!
designed with purpose. created with care.
We've delivered over 1 million facials in our facial shops over the past 20 years. Our product development starts in the treatment room, not the board room.
skoah products are high performance, plant based and just for you.
Learn more about our purity and quality guarantee.
learn more
Love it!
I've been using this cleanser for four or five years now and it's a key part of my skincare routine. I love it! It cleans my skin without drying it out, and is super gentle.
My Favourite Gel Cleanser
This is a great, thick gel cleanser - I love the texture and it just lightly emulsifies as you cleanse the skin. Super gentle, nice and effective without drying the skin!
A gentle massage.
When I see I am starting to break out I give myself a nice face massage with the gel kleanser. It is gentle and helps to keep me blemish free.
Pump did not work, but love the product.
I have been using Skoah since 2001. I love all their products and love the gel kleanser! Unfortunately the pump from the new packaging doesn't work. I am 50 with normal skin. I tend to get more dry skin in the winter. Gel Kleanser leaves my face feeling squeaky clean without stripping and making me feel dry. It's perfect in the summer when my face is a tad more oily. In the winter, I may use the kleansing lotion to change it up and then I follow it with Tonik, Skin Serum, Eye Kandy, Face Skotion 30 in the day and Dewlux Face Kream at night. Love the light scent!!
Lovely !
I started using this about a month ago since my last appointment for my facial. It is a day and night difference. I use it in the morning and evening for my cleaning routine. It really did help my acne to become less.