+retinol concentrate
Regular price

Sale price

$55.00
extra restoring concentrate
Want to tackle dullness and fine lines while renewing your skin's radiance? 
A potent, skin-renewing concentrate that works to enhance firmness and reduce the appearance of fine lines and wrinkles to give your skin a renewed, younger-looking radiance.
Featuring skoah's premium retinol complex at 1.5%. This product will be the ACE of your routine as it also contains soothing allantoin, and vitamins c and e. 
Allantoin is a calming agent, which allow this retinol concentrate to be suitable for more skin types.
Vitamin C is an antioxidant that protects your skin from free radicals and it also stabilizing the product, ensuring it maintains it's efficacy and doesn't oxidize quickly 
Vitamin E is another great antioxidant that fights damage from free radicals that are found in our environment.
+retinol concentrate will:
Cause the skin to initiate a response of cellular rejuvenation, which helps to reduce the appearance of fine lines, wrinkles, enlarged pores and sun damage
Reduce the microcomedones in the skin, which is the cause of blackheads, blemishes, and acne
Tackle dullness and rough texture in the skin by smoothing and improving skin clarity.
Learn more about +retinol concentrate here.
Hurry, only 9 items left in stock!
Share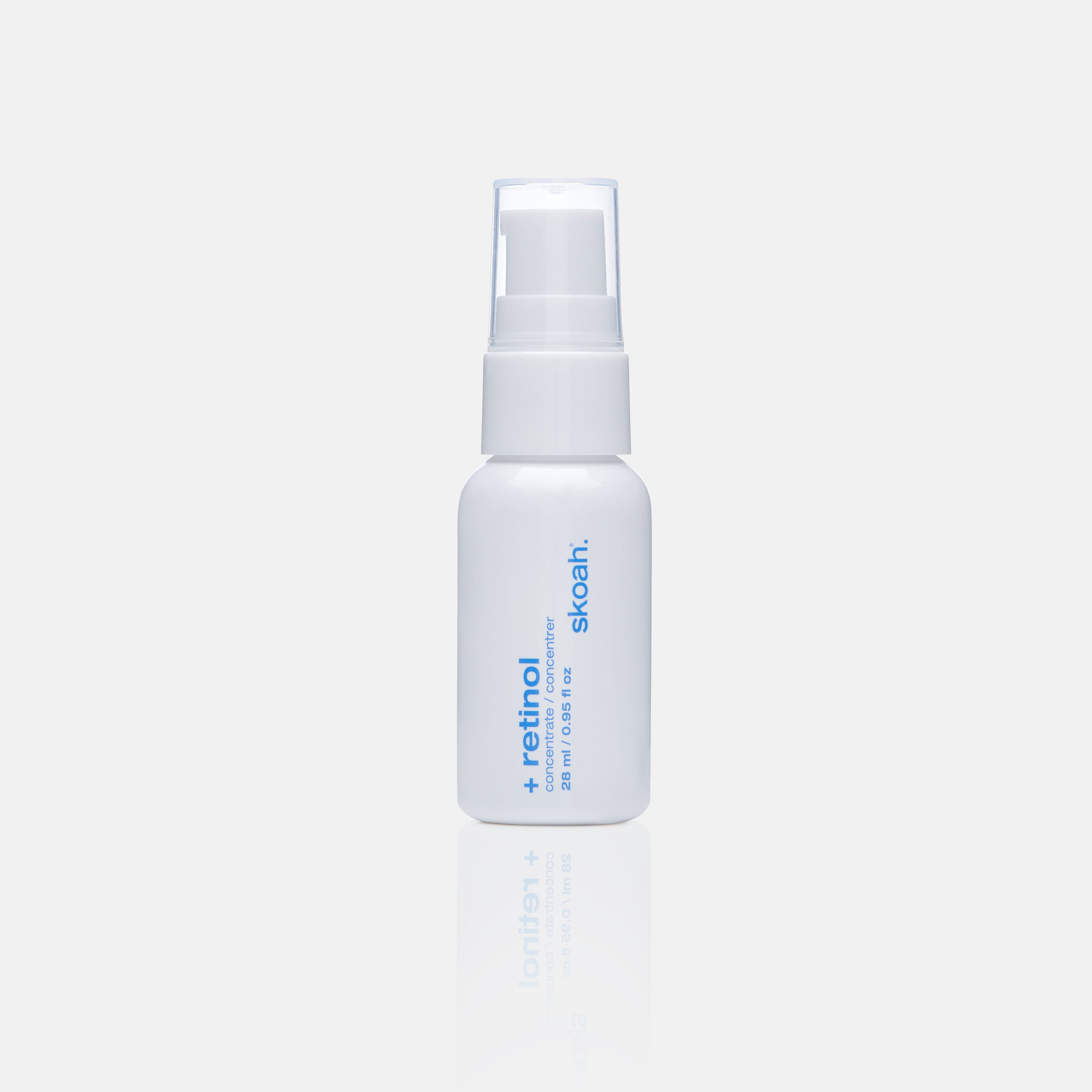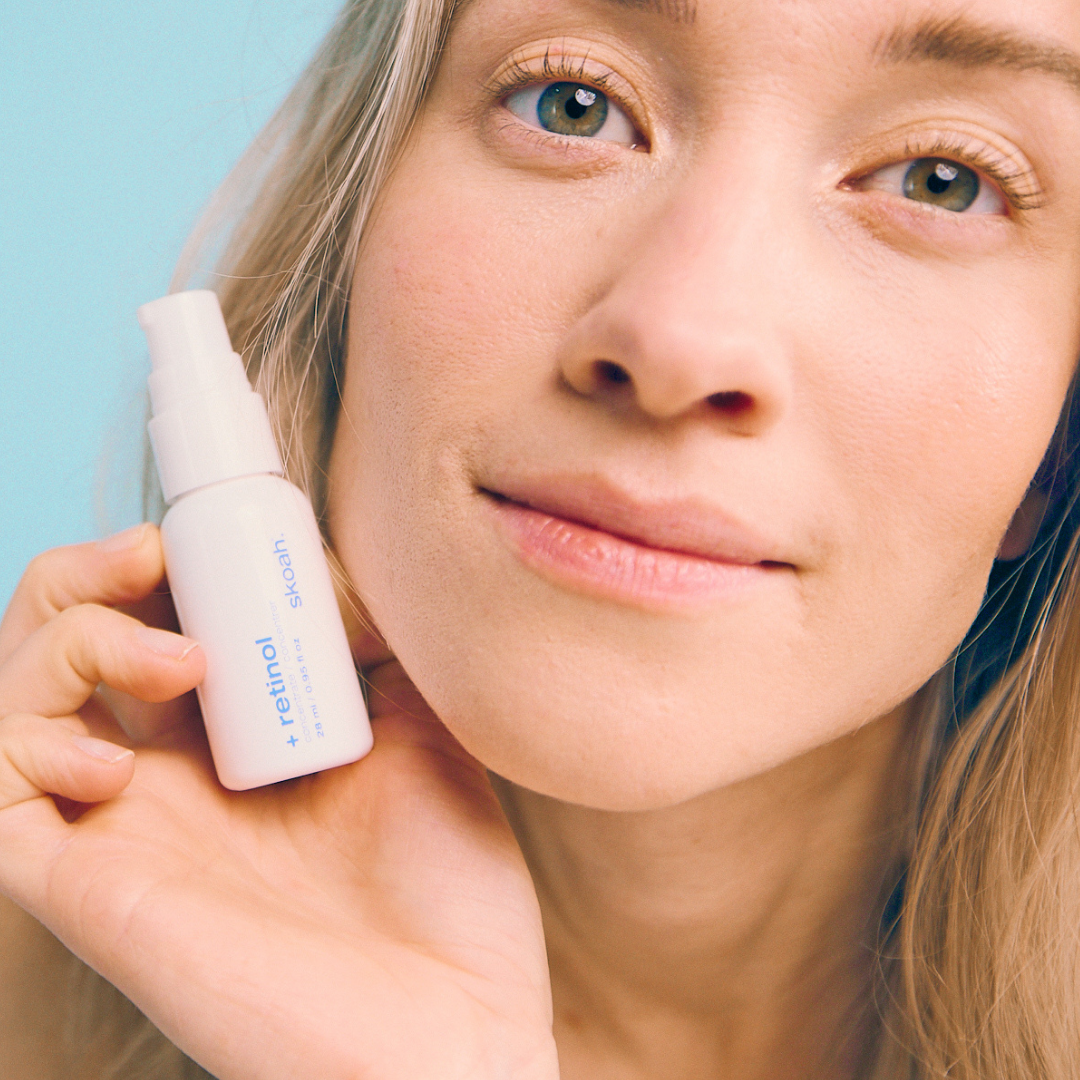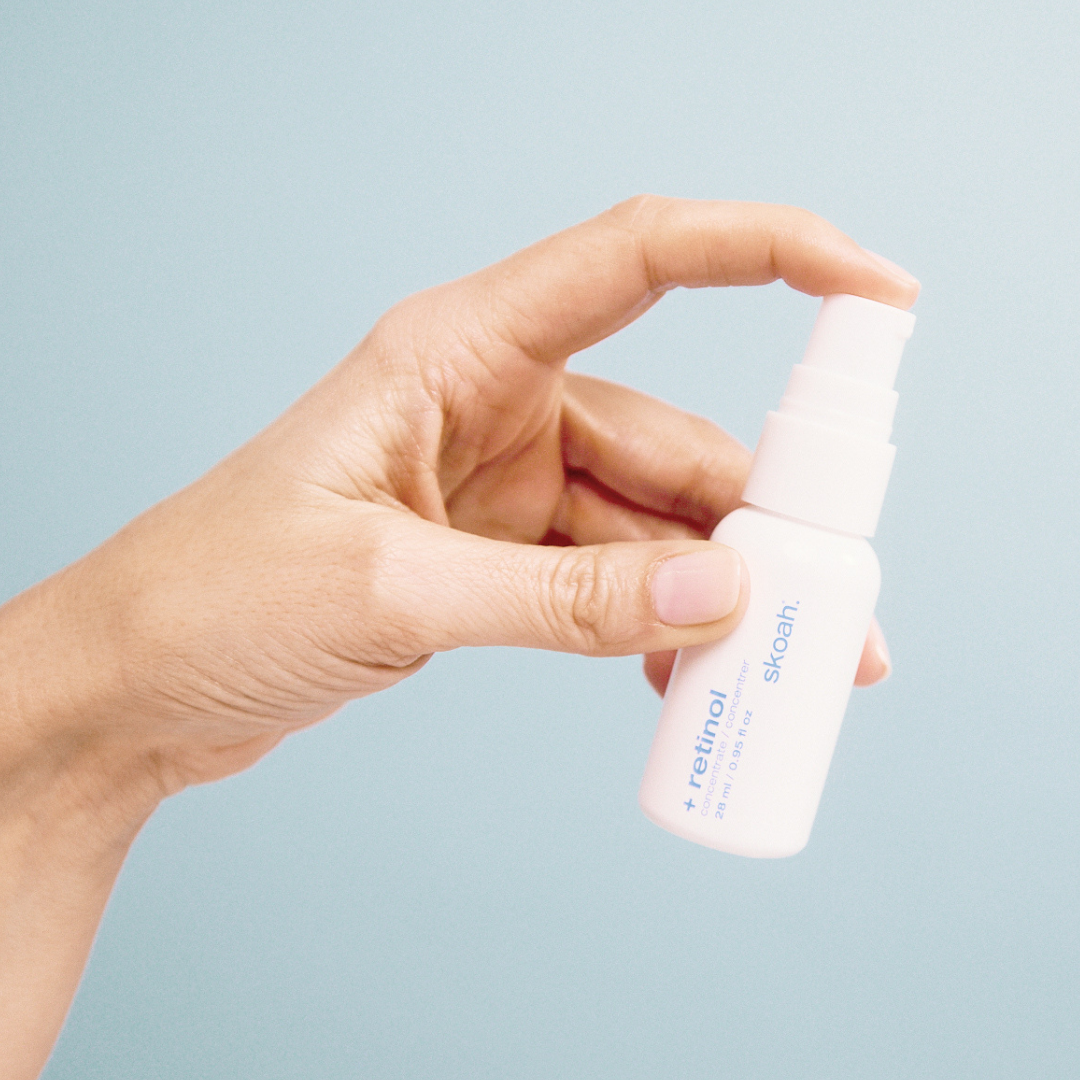 how to
Add to your favourite serum or moisturizer. Start 1-2x a week and slowly build up to daily usage. Use at night only as retinol will make your skin sensitive to sunlight and always use sun protection during the day.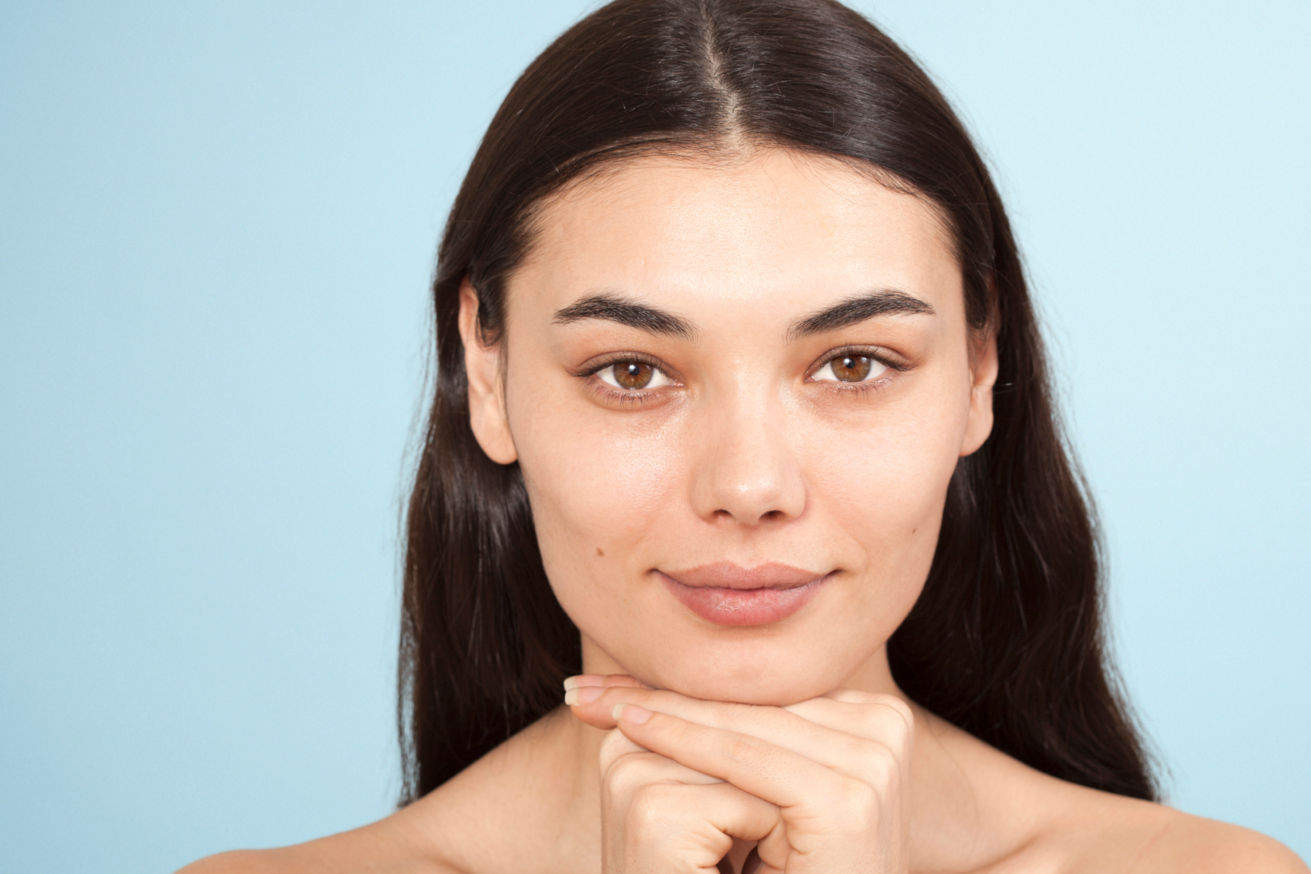 good for
aging, blemishes, dryness, firmness, oiliness, pores, & wrinkles
benefits
oil-control, smoothening, renewing, & brightening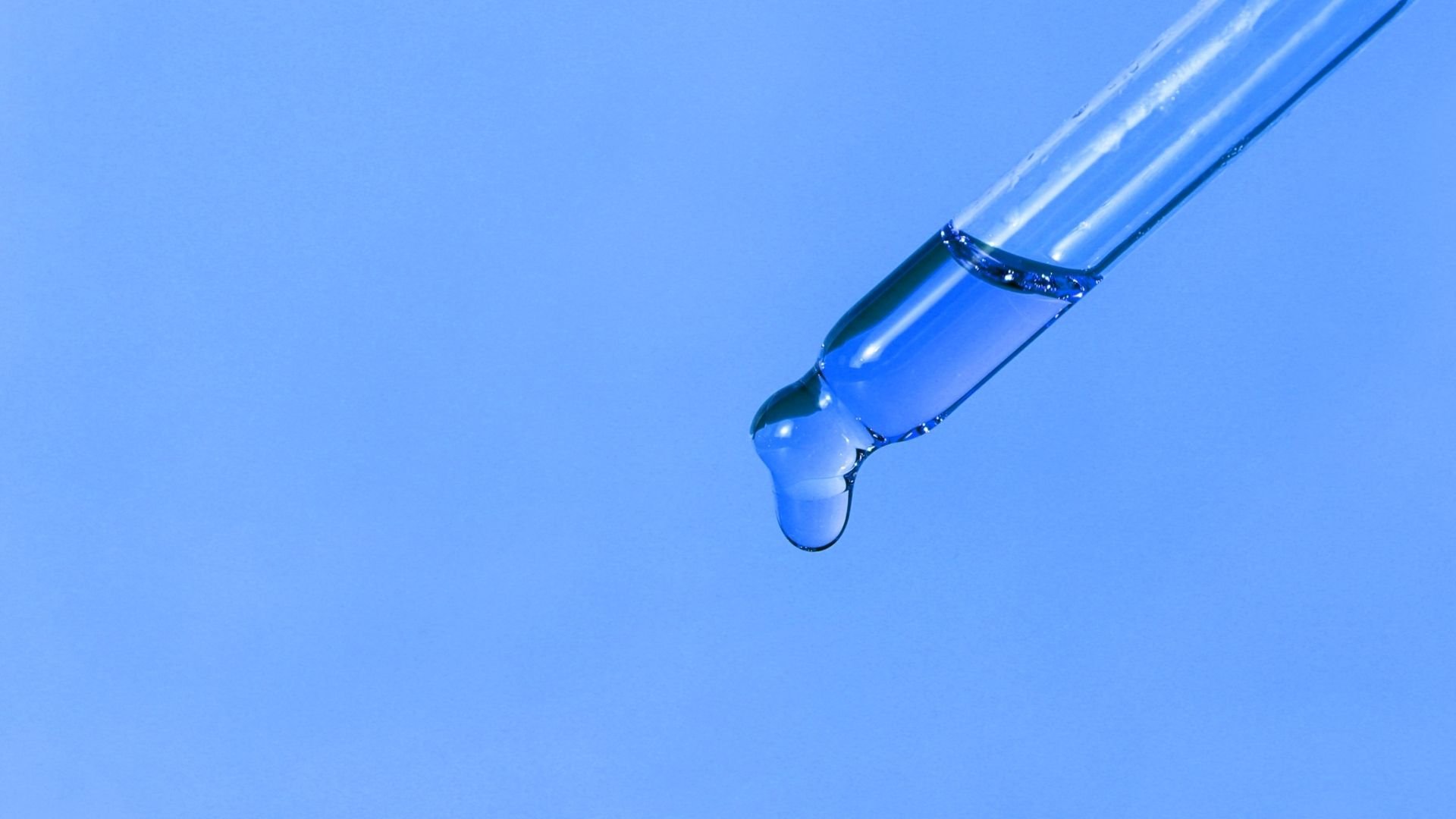 key ingredients
retinol
A derivative of Vitamin A, is a powerful ingredient known for its ability to stimulate cell turnover and collagen production, resulting in smoother, firmer, and brighter skin. It also helps to unclog pores, reducing the appearance of acne and blackheads. Retinol is effective in reducing the appearance of fine lines, wrinkles, and hyperpigmentation, as well as improving skin texture and tone. However, it is important to use retinol products as directed, as it can cause irritation and sensitivity if overused or not used correctly.
view all ingredients

aqua, butylene glycol, sodium polyacrylate, caprylic/capric triglyceride, retinol, tocopherol, allantoin, sodium ascorbate, peg-40, hydrogenated castor oil, caprylyl glycol, ethylhexlyglycerin, phenoxyethanol, sodium citrate, citric acid, sodium hydroxide

Note: Ingredients listed are based on the most current information available. Please refer to actual product packaging as formulations may change. If you have questions regarding a product or its ingredients, please contact us at feedback@skoah.com for more information.
works well with
want to firm up and improve your skin's health? don't forget to boost your retinol with our skin boost serum and hyaluronic acid
A little bit goes a long way!
The +retinol concentrate is a must. I highly recommended starting with a small amount and gradually increasing as your skin will be able to take more of the product over time.
love it!
I received the retinol concentrate back a few months ago and can now say i LOVE it!
I always worry about smells on facial products, but this one isn't bad at all, it's almost got a sweet but not overpowering smell.
my skin has definitely cleared up a bit and even though I have sensitive skin, this has not broken me out or made my redness worse, it's made it better!
Start off by using this once a week, at night (and make sure you wear sunscreen the day after), i'm now using twice a week and loving the results! I've added this to my weekly night routine and mix it with my moisturizer!
Heavenly!
I've only been using it for 2 weeks but I already notice that my son is smoother, softer and actually... has never been better! Definitely a mainstay in my daily routine ❤
Loved this product
used it with other oils + serums and it worked wonderfully. No irritation.
Holy Grail!
I've heard that retinol is THE product in the skincare world, and I couldn't find one that I felt comfortable trying until Skoah came out with theirs! I trust their products and was so excited to try it out. I started out using it twice a week and my skin immediately started purging. I was nervous because no one wants to breakout, but Skoah reassured me that this was normal! I kept at it and now I am in week three and my breakouts are clearing up, leaving behind new skin that is glowing, plump, and clear! My skin tone is evening out, my wrinkles are decreasing in size and I am in love with this product!!! 10/10 recommend!!!