skrubbin' face wash
Regular price

$42.00

Sale price

$42.00
super smooth clean
Struggling with flaky, rough, and congested skin?
Our skrubbin' face wash is the perfect solution for achieving smoother and revitalized skin. This product combines the benefits of a powerful exfoliating scrub with a gentle face wash, providing a triple-powered exfoliating system. Say goodbye to soap agents and hello to a deeply cleansed and polished complexion.

Ground pumice: specially selected ground pumice acts as a natural exfoliant, effectively removing dead skin cells and impurities without causing damage, leaving your skin smoother and more refined.

Hyaluronic acid: known for its hydrating properties, hyaluronic acid helps to replenish moisture levels in the skin, promoting a plump and supple appearance.

As you massage the gentle yet invigorating scrub onto your skin, the ground pumice works its magic, revealing a brighter and more youthful complexion. Enhanced with the hydrating benefits of hyaluronic acid and the revitalizing properties of sea kelp algae, this multi-tasking formula provides a thorough cleanse while promoting a refreshed and rejuvenated skin texture."
Share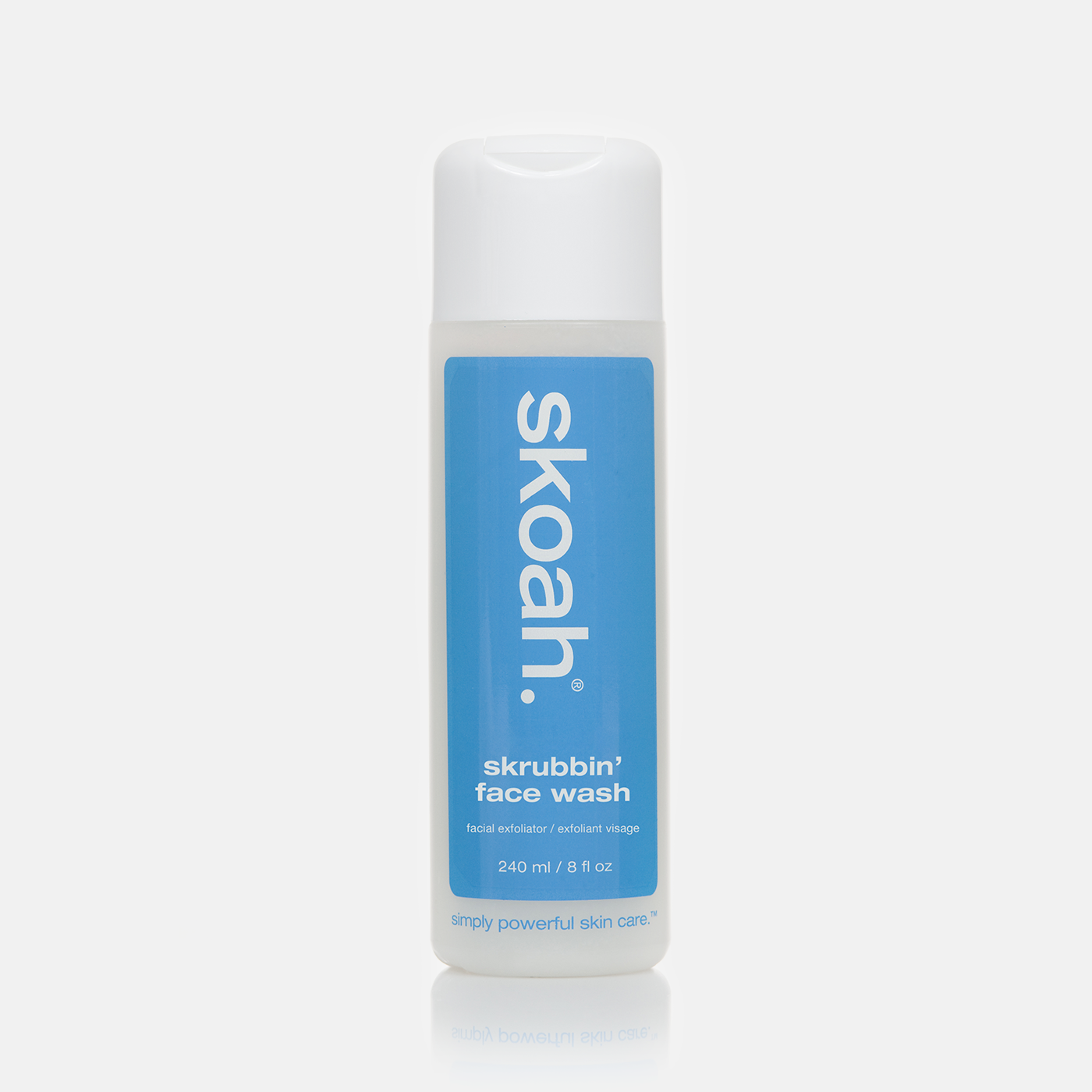 how to
Apply a small amount to damp skin, gently massage in circular motions for a moment, and rinse thoroughly to reveal smoother, softer skin.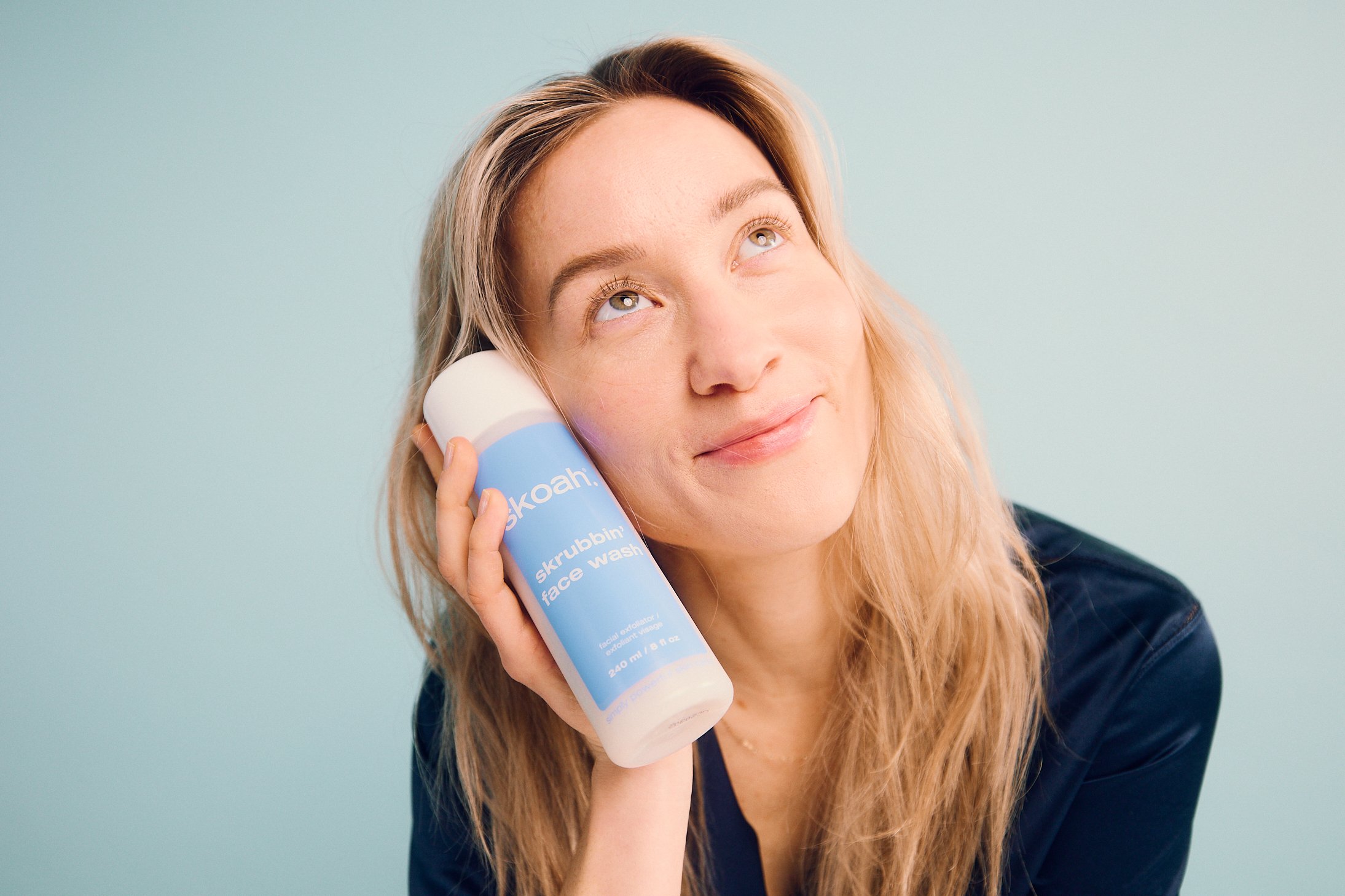 good for
benefits
exfoliating, decongestion, smoothening, & gentle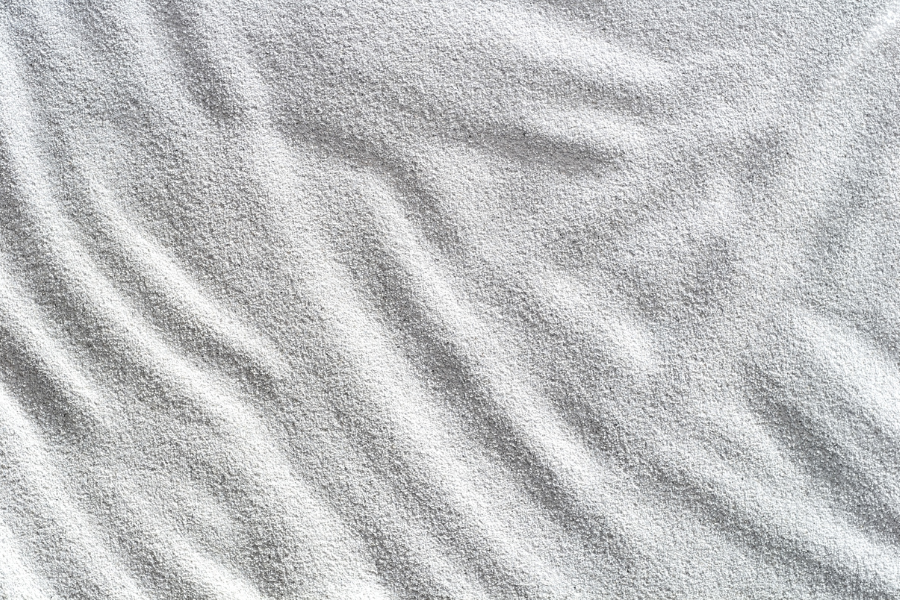 key ingredients
ground pumice
A natural exfoliant that is commonly used in skincare products. It consists of finely powdered volcanic rock, which helps to gently remove dead skin cells, dirt, and impurities from the surface of the skin. Ground pumice provides a physical exfoliation that can help improve skin texture, leaving it smoother and more refined. This ingredient is particularly beneficial for addressing flaky or rough skin, as it helps to slough off dry, dead skin cells and promote a fresher, more radiant complexion.
hyaluronic acid
A humectant, meaning it has the ability to attract and retain moisture. It can help to hydrate and plump the skin, reducing the appearance of fine lines and wrinkles. It also helps to improve the skin's barrier function and soothe inflammation. Additionally, hyaluronic acid has antioxidant properties, helping to protect the skin from environmental stressors and free radicals.
sea kelp algae
A type of seaweed known for its moisturizing and nourishing properties. It is rich in vitamins and minerals, including iodine, which helps to improve the skin's overall health and appearance. Sea kelp algae has anti-inflammatory and anti-aging benefits and can help to protect the skin from environmental stressors such as pollution and UV radiation. Its has hydrating properties that can soothe dry and sensitive skin. Additionally, sea kelp algae can help to improve skin texture and tone by promoting cell turnover and collagen production.
view all ingredients

aqua, sodium C 14-16 olefine sulfonate, pumice, butylene glycol, emulsifing wax nf, dimethicone peg-8 meaduwfoamate, amidopropyldimethyl betain, hydroxyethylcellulose, PVM/MA decadiene crossploymer, triethanolamine, arctostaphylos uva ursi leaf extract, arnica montana flower extract, echinacea purpurea extract, mimosa tenuilfora bark extract, calendula officinalis flower extract, tilia cordata flower extract, ginkgo biloba extract, hedera helix extract, avena sativa kernel extract, hypericum perforatum extract, camellia oleifera leaf extract, allantoin, propylene glycol alginate, allantoin, glycolic acid, salicylic acid, fragrance, benzophenone-4, diazolidinyl urea, iodopropynyl butylcarbamate, tetrasodium edta.

Note: Ingredients listed are based on the most current information available. Please refer to actual product packaging as formulations may change. If you have questions regarding a product or its ingredients, please contact us at feedback@skoah.com for more information.
works well with
this gentle, good-for-skin combination will keep your skin glowin' and happy
tonik

tonik

Regular price

Sale price

$28.00

Quick view
designed with purpose. created with care.
We've delivered over 1 million facials in our facial shops over the past 20 years. Our product development starts in the treatment room, not the board room.
skoah products are high performance, plant based and just for you.
Learn more about our purity and quality guarantee.
learn more
Pores? What pores?
After using the skrubbin' face wash I noticed a difference to my skin. It visibility reduced the size of my pores. I was hesitant at first to use this product as I was worried it would be too harsh for my skin but it left my skin feeling oh so smooth.
Love this exfoliating face wash!!
I've been using this for a few months now and absolutely love it!! I keep this one in the shower and use it at night and I use Kream Kleanser in the morning. Leaves my skin feeling super clean after a long day of work. Smells great too! Would highly recommend.
Facial Scrub
hi , its really good product.
Skrubbin Face Wash
Favourite product by far!
The Best
Best exfoliating face wash. Gentle but gets the job done. Leaves your skin feeling clean and dewy ♥️