klearity kleanser
Regular price

Sale price

$38.00
Struggling with congested, acne-prone, and oily skin?

Our klearity kleanser is specifically designed to target oily and blemished skin, providing effective cleansing and treatment. With the power of alpha hydroxy acid for gentle exfoliation, tea tree oil, and cimicifuga extract to treat blackheads and blemishes, it helps control excess oil and promote a clearer complexion.

Alpha hydroxy acid: this gentle exfoliating ingredient helps remove dead skin cells, unclog pores, and improve skin texture, promoting a smoother and more radiant complexion.

Tea tree oil: known for its antibacterial and antimicrobial properties, tea tree oil helps combat acne-causing bacteria, reduce inflammation, and promote clearer skin.

Experience the clarifying benefits of our klearity kleanser. With the perfect combination of alpha hydroxy acid and tea tree oil, it effectively targets acne-prone, oily skin, helping to control oil production, treat blemishes, and reveal a healthier-looking complexion. Enjoy a clearer, more balanced skin with our specially formulated cleanser.

Hurry, only 2 items left in stock!
Share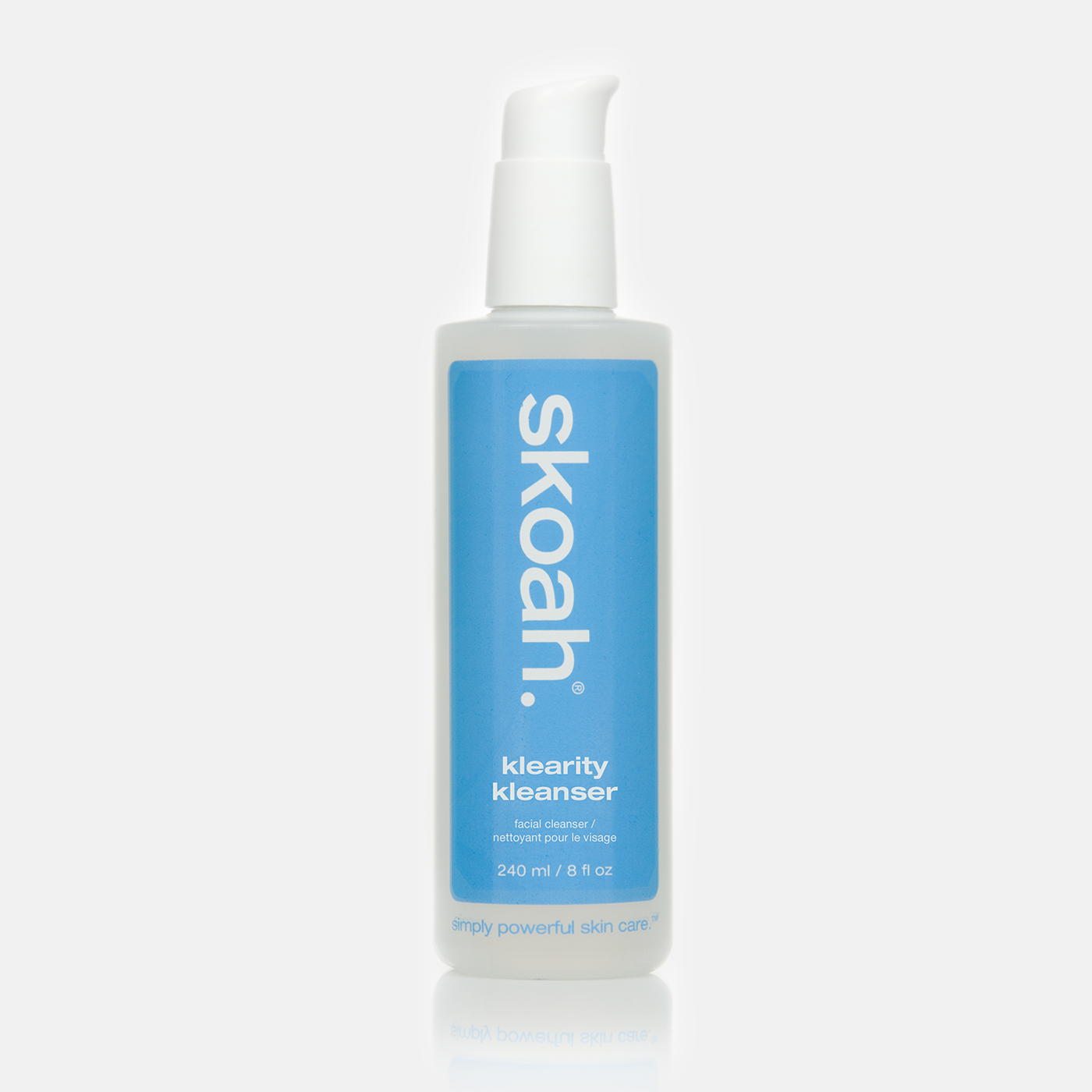 how to
Wet your face and massage a small amount onto damp skin using circular motions, focusing on blemish-prone areas and rinse thoroughly for a revitalizing cleanse.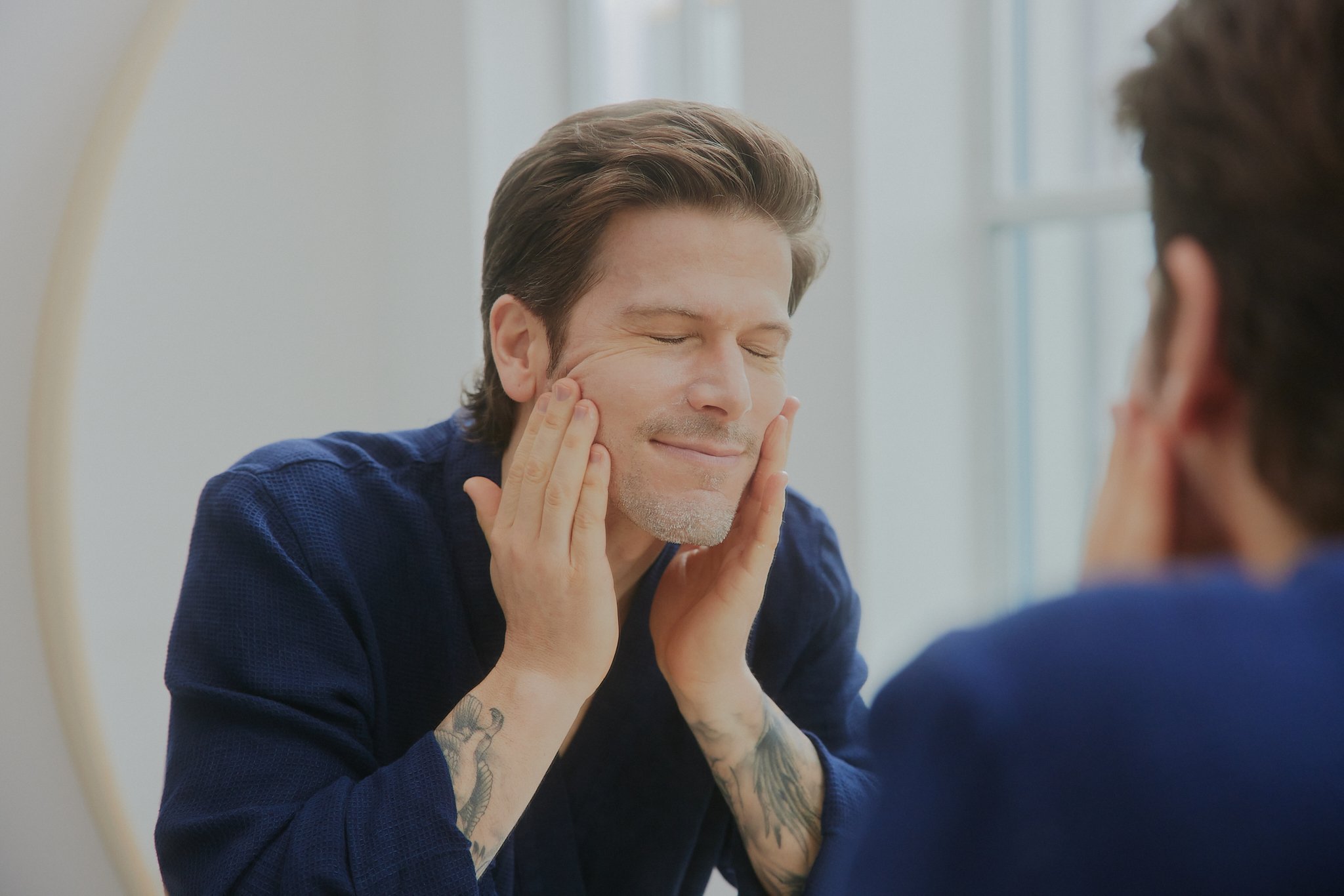 good for
blemishes, oiliness, & pores
benefits
gentle, decongestion, oil-control, blemish fighting, & acne-fighting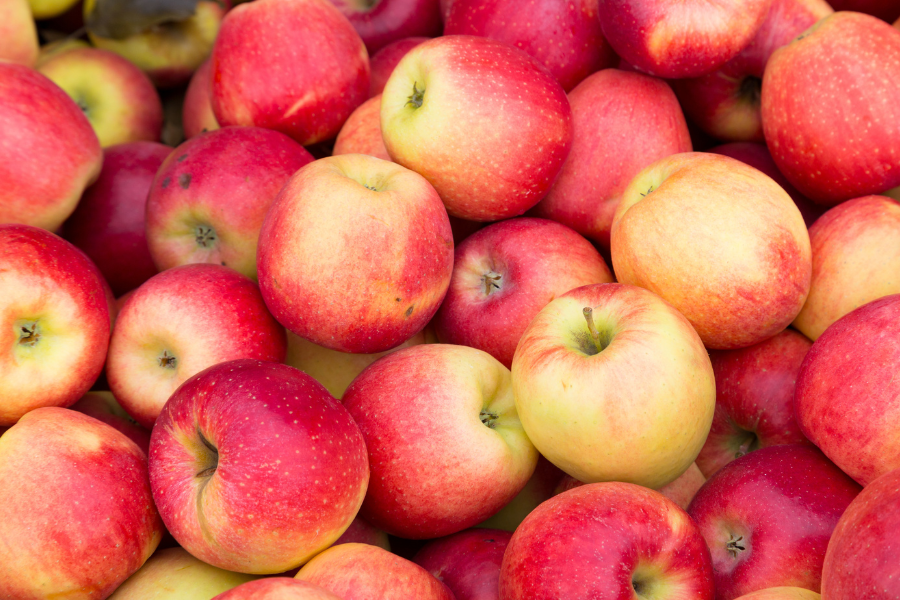 key ingredients
alpha hydroxy acids
Known for their exfoliating properties. They work by gently dissolving the bonds that hold dead skin cells together, allowing them to be easily sloughed off, revealing fresher, smoother skin underneath. AHAs help to improve skin texture, reduce the appearance of fine lines and wrinkles, and even out skin tone. They also have the ability to promote collagen production, which can contribute to firmer, more youthful-looking skin.
tea tree oil
Derived from the leaves of the tea tree plant, it possesses natural antibacterial, anti-fungal, and anti-inflammatory properties. It can help combat acne by reducing inflammation, controlling excess oil production, and fighting acne-causing bacteria. Additionally, tea tree oil is known to soothe irritated skin, reduce redness, and promote a clearer complexion.
cimicifuga extract
Rich in antioxidants and has anti-inflammatory properties, making it beneficial for calming and soothing the skin. It helps to reduce redness and irritation, making it suitable for sensitive or reactive skin types. Additionally, cimicifuga extract has been shown to possess antimicrobial properties, which can help combat acne-causing bacteria and promote a clearer complexion.
view all ingredients

aqua, sodium c 14-16 olefin sulfonate, cocamidopropyl betaine, butylene glycol, glycolic acid, melaleuca alternifilia leaf oil, cimicifuga racemosa root extract, allantoin, hydroxyethylcellulose, pvm/ma decadiene crosspolymer, sodium polyacrylate, xanthan gum, sodium citrate, sodium hydroxide, citric acid, propylene glycol, diazolidinyl urea, iodopropynyl butylcarbamate.

Note: Ingredients listed are based on the most current information available. Please refer to actual product packaging as formulations may change. If you have questions regarding a product or its ingredients, please contact us at feedback@skoah.com for more information.
works well with
say bye to blemishes and hello to clear, glowy skin with this set
face skotion lite

face skotion lite

Regular price

Sale price

$52.00

Quick view

tonik

tonik

Regular price

Sale price

$28.00

Quick view
designed with purpose. created with care.
We've delivered over 1 million facials in our facial shops over the past 20 years. Our product development starts in the treatment room, not the board room.
skoah products are high performance, plant based and just for you.
Learn more about our purity and quality guarantee.
learn more
Control oily skin.
The klearity kleanser is a must buy if you have oily skin. It helps reduce breakouts too! Plus it smells great!
New staple!
This has quickly become a new staple in my skincare routine. I don't use it every day, but I do use it when I start to see signs of a breakout or around that pesky time of the month. I've paired it with the klearity mask and together (and separately) they're such a game changer! It helps decrease the amount of time and the intensity of my breakouts.
So much YES!!!!
This cleanser is ... perfection! It smells like tea tree, it doesn't over dry my skin, it makes me skin feel so clean and fresh!!! Highly HIGHLY recommend this for anyone who suffers annoying acne - I use it when my skin is in "crisis mode"!!! THANKS SKOAH TEAM!!!!!
Perfect add in
This kleanser is so underrated! I love using this when I know I'm feeling congested or I'm having pesky pimples. I love to alternate between my kleasing lotion to keep the bumps at bay