tonik
Regular price

Sale price

$28.00
skin balancing toner
Looking for a hydrating and balancing toner that suits your skincare needs?

tonik is here to rescue! With its pH balanced formula, this toner helps maintain the optimal acidity level of your skin, preventing breakouts and flaking. Say goodbye to alcohol-based toners that strip your skin of moisture. Infused with hyaluronic acid, comfrey root extract, and nourishing plant extracts, tonik provides deep hydration while soothing and revitalizing your skin. Experience the refreshing and replenishing effects of this alcohol-free toner.

Achieve a well-balanced complexion and enjoy the benefits of a toner that not only hydrates but also cares for your skin's overall health.
Share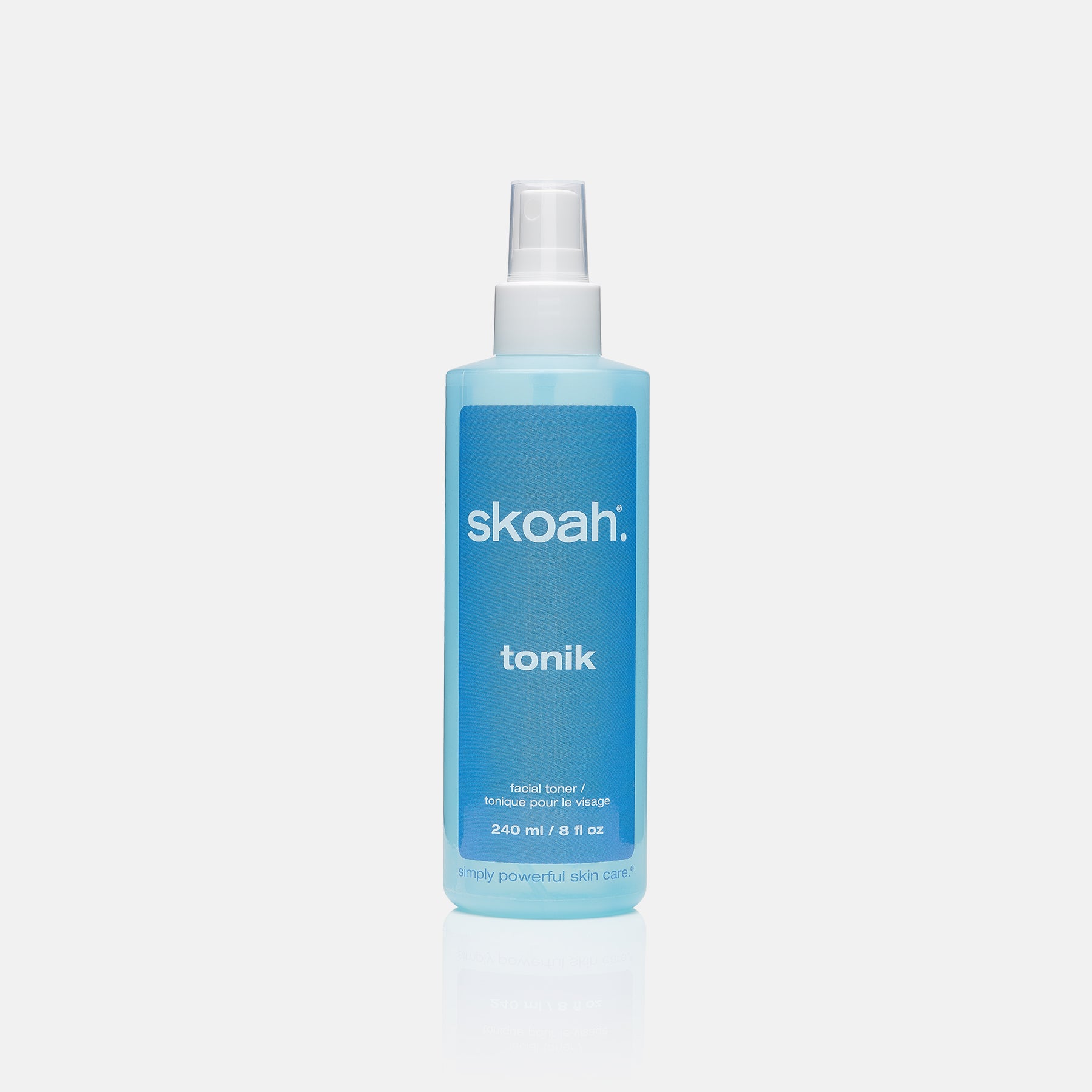 how to
To use, mist the tonik onto face in a sweeping motion, ensuring even coverage. Allow the product to be absorbed into the skin for a few seconds, then gently pat your skin with clean hands. Use after cleansing and before applying moisturizer to prep, or spritz throughout the day to keep skin refreshed.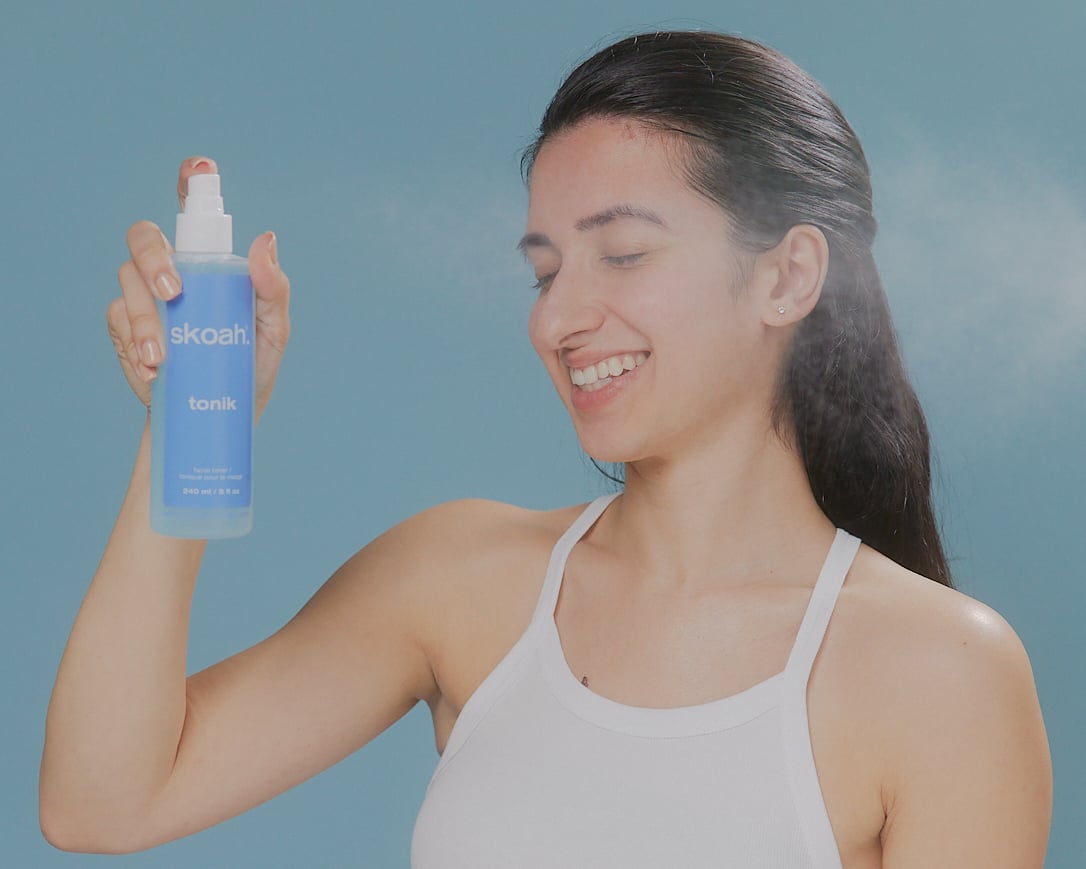 good for
dryness, oiliness, & pores
benefits
calming, soothing, hydrating, rebalancing, & refreshing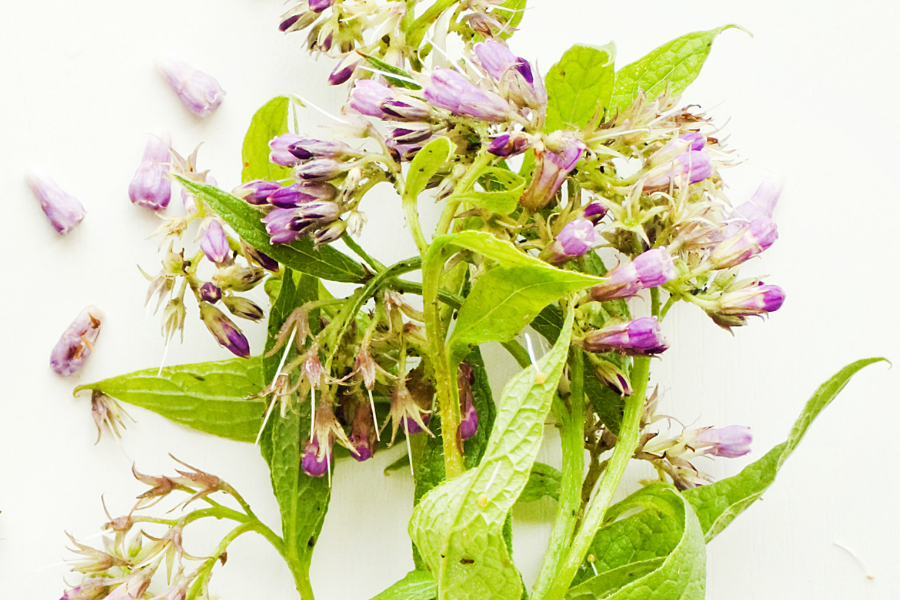 key ingredients
comfrey root extract
Derived from the comfrey plant, is a popular ingredient in skincare products due to its nourishing and soothing properties. It contains allantoin, a compound known for its ability to promote cell regeneration and skin healing. Comfrey root extract helps to calm and moisturize the skin, making it beneficial for dry, sensitive, or irritated skin conditions. It also has anti-inflammatory properties that can reduce redness and swelling. Additionally, comfrey root extract is rich in vitamins and minerals that support overall skin health and contribute to a more balanced and revitalized complexion.
hyaluronic acid
A humectant, meaning it has the ability to attract and retain moisture. It can help to hydrate and plump the skin, reducing the appearance of fine lines and wrinkles. It also helps to improve the skin's barrier function and soothe inflammation. Additionally, hyaluronic acid has antioxidant properties, helping to protect the skin from environmental stressors and free radicals.
bearberry extract
Derived from the bearberry plant, this natural ingredient contains arbutin, which brightens the skin and reduces hyperpigmentation. With antioxidant and anti-inflammatory properties, bearberry extract protects and soothes the skin, promoting a more even and radiant complexion.
view all ingredients

aqua, arctostaphylos uva ursi leaf extract, arnica montana flower extract, echinacea purpurea extract, mimosa tenuiflora bark extract, calendula officinalis flower extract, tilia cordata flower extract, ginkgo biloba extract, hedera helix extract, avena sativa kernel extract, hypericum perforatum extract, camellia oleifera leaf extract, allantoin, propylene glycol, sodium hyaluronate, polysorbate 80, parfum/fragrance, diazolidinyl urea, iodopropynyl butylcarbamate, sodium citrate, citric acid, sodium hydroxide, blue 1.

Note: Ingredients listed are based on the most current information available. Please refer to actual product packaging as formulations may change. If you have questions regarding a product or its ingredients, please contact us at feedback@skoah.com for more information.
works well with
keep your skin hydrated with this all-star trio
hydradew mask

hydradew mask

Regular price

$52.00 $96.00

Regular price

Sale price

$52.00 $96.00

Quick view
designed with purpose. created with care.
We've delivered over 1 million facials in our facial shops over the past 20 years. Our product development starts in the treatment room, not the board room.
skoah products are high performance, plant based and just for you.
Learn more about our purity and quality guarantee.
learn more
Back to basic
I love this toner. I like to switch it up with some of the others but I will always come back to tonik. The smell is so fresh. Throughout the day, if i need a pick me up I love to have a spritz. Extra tip: I like to keep it in the fridge for an extra refreshing cool spray.
Very Refreshing
This toner is perfect for my dry skin, I love that I can just spray it directly on my face without wasting a cotton pad. I probably use more of this than any other skoah product and I find it to be so refreshing after a cleanse. It perfectly sets the stage for the application of the rest of the products.
Great Toner
I love a toner/mist combination. This can either be used as a mist directly on the skin or sprayed on a cotton pad and gently wiped on the face for a more precise application. I think this is gentle and just helps prep my skin well!
So refreshing!
This is my go-to after a long day! It is so refreshing and leaves my skin feeling awake.
I have never tried a skoah product I didn't like! After years of trying multiple brands of skincare this is the only skincare company I can rely on.