deep klean + moisturize
Regular price

Sale price

$38.00
deep nourishing clean
Looking for a deep cleansing solution that won't strip your skin or leave it feeling greasy?

Our deep klean + moisturize is the ultimate skin balm that goes beyond ordinary cleansers. Experience the benefits of a thorough cleanse without compromising on nourishing hydration.

Oat extract hydrates and protects the skin while soothing any irritation or sensitivity.

Rice bran wax gently removes impurities and excess oil while preserving your skin's natural moisture barrier.

Say goodbye to cleansers that leave you with dry, tight skin and hello to a refreshed, moisturized complexion.

Share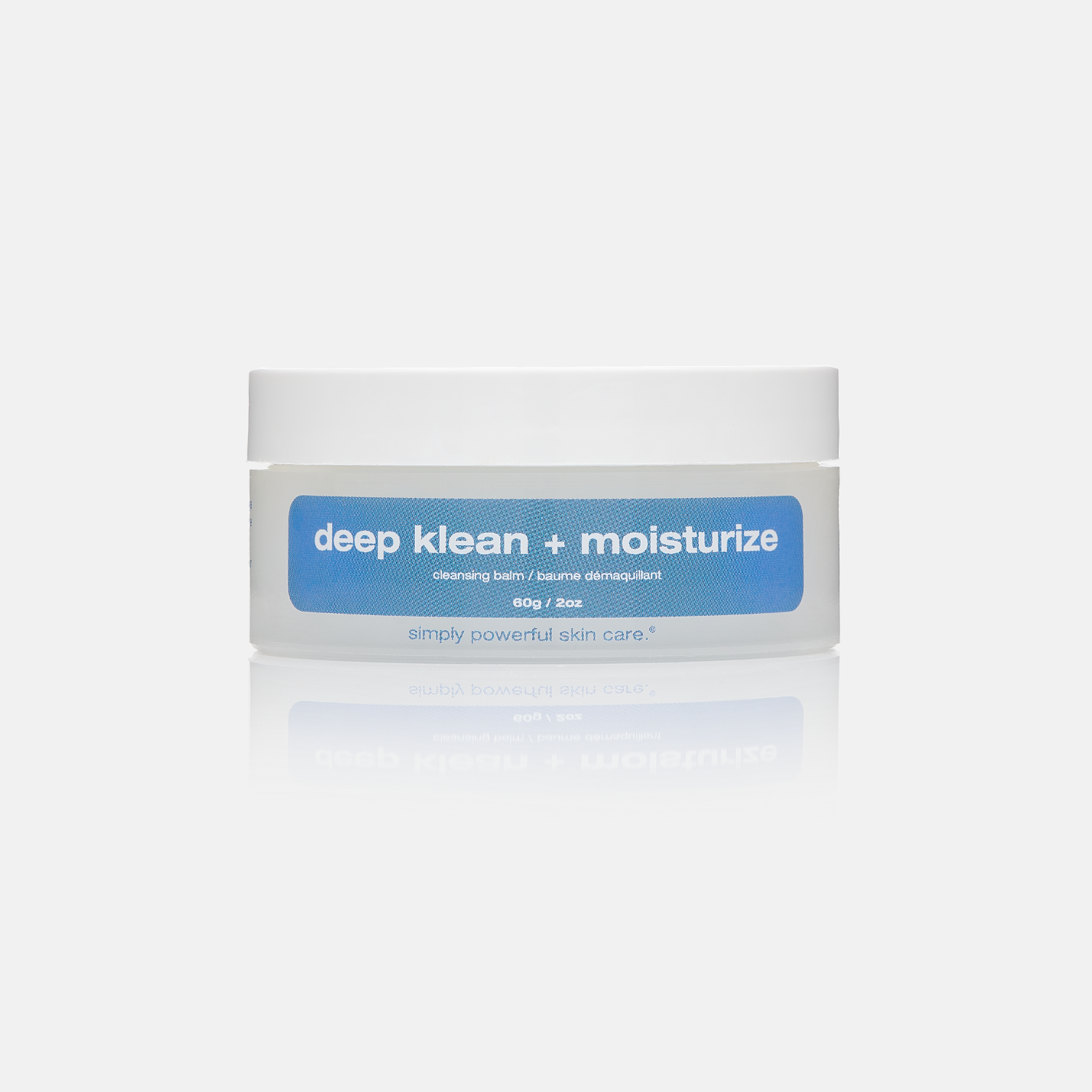 how to
Take a quarter-size amount of the balm and warm it between your palms. Massage it onto your dry face in circular motions for 2-3 minutes, allowing the oils to capture dirt and impurities and emulsify with warm water to rinse away.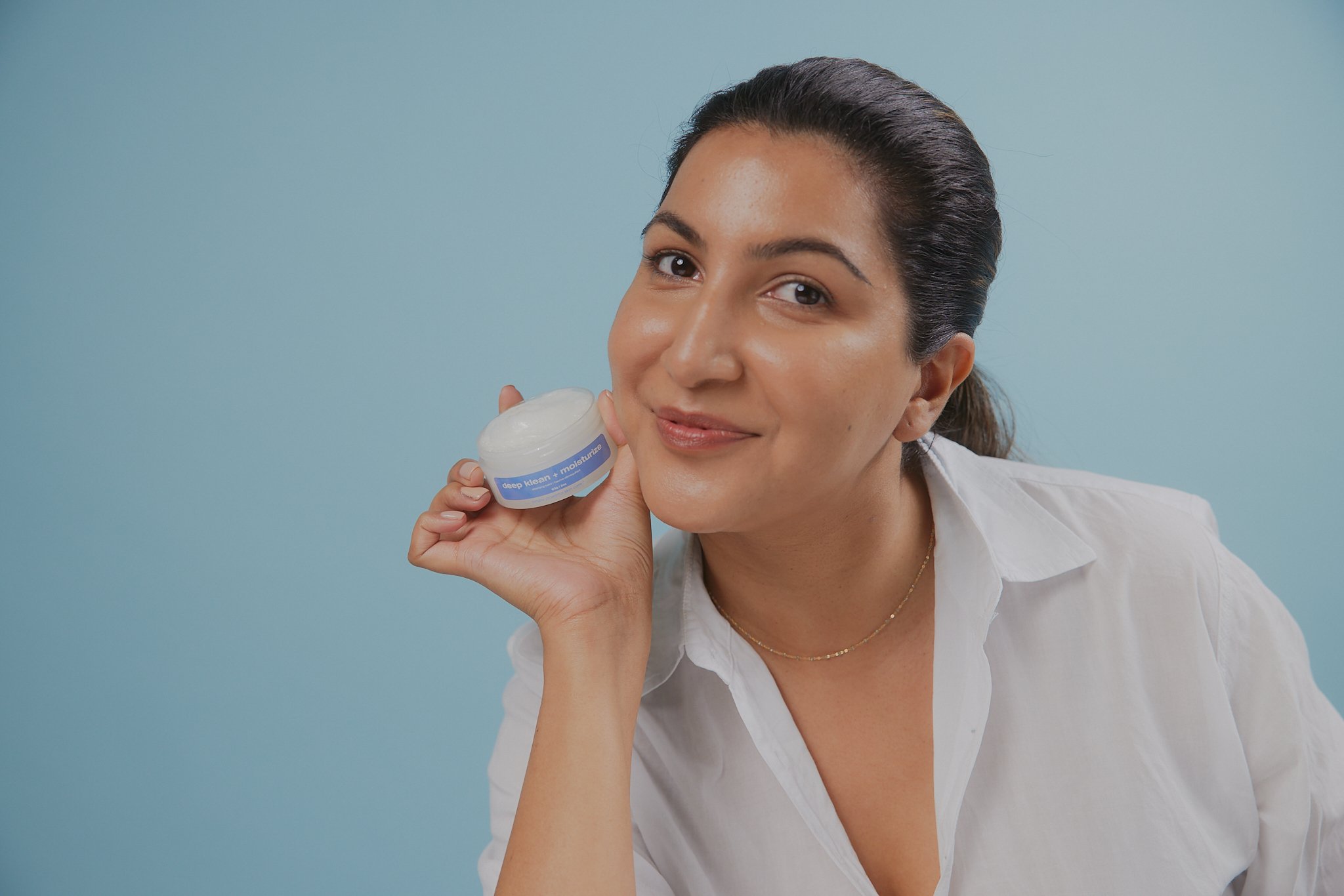 good for
benefits
nourishing, hydrating, soothing, & deep cleanse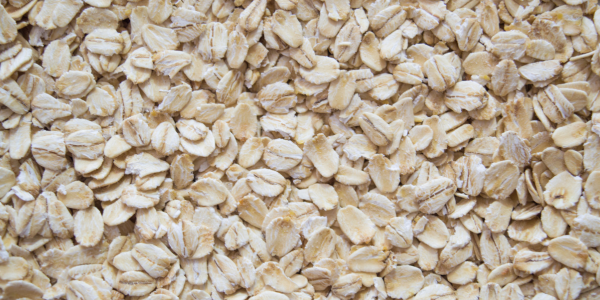 key ingredients
oat extract
A versatile ingredient derived from oats, known for its soothing, hydrating, and protective properties. It effectively calms and reduces inflammation, making it ideal for sensitive or irritated skin. With its moisturizing abilities, oat extract helps to replenish and retain hydration, preventing dryness. Rich in antioxidants, it shields the skin from environmental stressors, maintaining a youthful appearance. Additionally, oat extract gently exfoliates, revealing smoother and brighter skin without irritation. Experience the multiple benefits of oat extract for a healthier, more nourished complexion.
rice bran wax
A natural ingredient derived from rice bran oil, offering numerous benefits for the skin. It acts as a protective barrier, sealing in moisture and preventing moisture loss, making it an excellent choice for dry or dehydrated skin. With its high content of vitamin E, rice bran wax nourishes and conditions the skin, promoting a softer and smoother complexion. It also possesses emollient properties, helping to improve the skin's texture and elasticity.
ivy extract
Derived from the leaves of the ivy plant and is a common ingredient in skincare and cosmetic products due to its numerous benefits. Ivy extract is known for its anti-inflammatory and astringent properties, making it an effective ingredient for treating acne, reducing redness and inflammation, and tightening pores. Additionally, ivy extract is a natural source of antioxidants, which can help protect the skin from free radical damage caused by environmental stressors. Its moisturizing properties also make it a popular ingredient in products designed to soothe and hydrate dry or sensitive skin.
view all ingredients

aqua, decyl glucoside, cetearyl alcohol, peg-40 hydrogenated castor oil, octyldodecanol, oryza sativa (rice) powder, sodium polyacrylate, phenoxyethanol, ethylhexylglycerin, arctostaphylos uva-ursi leaf extract, arnica Montana flower extract, echinacea purpurea extract, mimosa tenuiflora bark extract, calendula offlcinalis flower extract, tilia cordata flower extract, ginkgo biloba leaf extract, hedera helix (ivy) extract, avena sativa (oat) kernel extract, Hypericum perforatum extract, camellia oleifera leaf extract, oryza sativa (rice) bran oil, sodium citrate, butylene glycol, oryza sativa (rice) bran extract, xanthan gum, allantoin, citric acid — may contain, sodium hydroxide — may contain

Note: Ingredients listed are based on the most current information available. Please refer to actual product packaging as formulations may change. If you have questions regarding a product or its ingredients, please contact us at feedback@skoah.com for more information.
works well with
for the extra nourishment and TLC - pair with our gold serum and gold kream
gold kream

gold kream

Regular price

Sale price

$140.00

Quick view

gold serum

gold serum

Regular price

Sale price

$128.00

Quick view
designed with purpose. created with care.
We've delivered over 1 million facials in our facial shops over the past 20 years. Our product development starts in the treatment room, not the board room.
skoah products are high performance, plant based and just for you.
Learn more about our purity and quality guarantee.
learn more
Love this cleanser!
Removes make-up well and doesn't leave your skin feeling greasy like other cleansing balms. It doesn't strip my skin and leaves my face feeling soft, moisturized and clean. I am in my early 50s, olive/tan complexion and my skin type combination skin-oily T-Zone and dry in the winter. I use this product a couple times a week and use the Gel Kleanser the rest of the week (because I love it).
So smooth!
The deep klean + moisturize balm leaves my skin so incredibly smooth. The balm is not greasy. All you need is a little bit of product.
AMAZING!
I absolutely love this cleansing balm! It has now become a staple in my routine, it removes my makeup, without leaving my skin feeling greasy after. The texture of this is soft and buttery. It glides onto the skin when you start the cleansing process and it leaves my skin feeling clean and well moisturized. Truly a staple in my cleansing routine!
Best Cleanser Ever!
This stuff is such a treat for your skin -- the texture is heavenly, a little goes a long way, and it leaves my skin feeling SO soft and moisturized. This worked for me in the summer months and as the temperatures drop, I find my skin is loving it even more. A must-have product!
Amazing first step to my double cleanse!
This cleansing balm has a soft whipped texture and it melts easily onto my skin. My skin didn't feel tight after using this. My skin felt hydrated and it effectively removed my make up. This is the perfect first step to my double cleanse! Love it!